We welcome approaches by people who do not already know Project Peru and who are looking for a charity to support in an event or activity they are involved with, such as a marathon, half-marathon, triathlon, parachute jump, abseiling … or gentler pursuits such as looking for a good cause for proceeds from fairs, church activities, fair trade activities etc. We also welcome contacts with people who have been to Peru for a holiday and feel inspired to 'do something'.
Online sponsorship
Project Peru supporters raising money through sponsored events and activities can now raise money quickly and easily online with their own personalised web pages. Friends and family will be able to donate online with a credit or debit card; so less running around with paper sponsorship forms, or chasing cheques and cash after your event. We can also provide paper sponsor forms and publicity materials on request.
For example, are you doing the Inca Trail? Why not raise sponsorship for us that way? Would you really prefer to trek past poverty in Peru … or enjoy helping us to go on helping Peru?
To set up a personalised web page for a sponsored event, a special occasion or in memory of someone. Also please note that through JustGiving you could donate directly in any of the following currencies: £ (pounds), $ (US dollars), C$ (Canadian dollars), A$ (Australian dollars) and € (euros).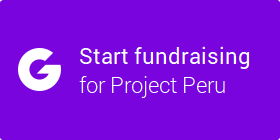 Online donations
To simply make a donation to Project Peru through JustGiving.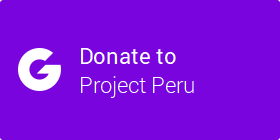 Our website Donate button also uses this platform.
Supporters in both USA and Canada can now make tax-effective donations direct to Project Peru by using the following links; each country will have its own terms and conditions.
Or shopping online in the UK?
Many suppliers will make a donation of a % of the amount you spend on your purchase. This comes straight to Project Peru, costing you nothing.
Firstly, register with any of the following online platforms to be able to support us this way! Then, whenever you are shopping, you need to go first via the platform to the store or outlet you are shopping with, and only then will your purchase count. Please note that not all platforms cover the same stores or traders.